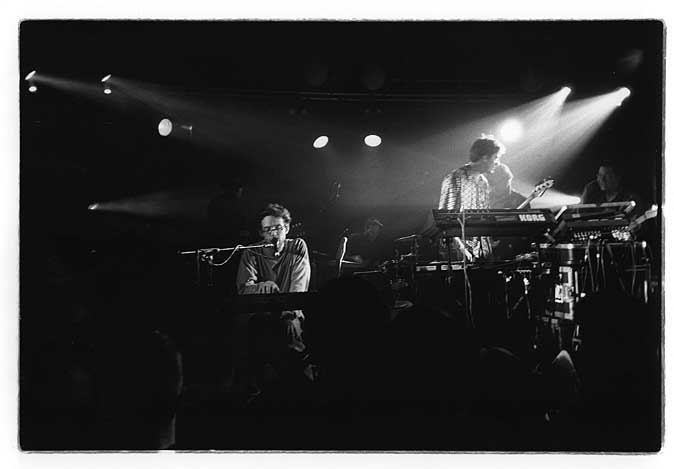 To prepare for their more elaborate return at the sold-out Ten Years of ATP, The For Carnation, once again, very politely and quietly announced that they're playing a primer show. On a Facebook event. Tomorrow night. At a place I've never heard of called simply The Lounge (Louisville Beerologists article). This band really has a way of approaching things.
No word yet on if The For Carnation is getting back together in full capacity, new album and all, sans Dave Pajo. But it seems that they are pretty stoked on playing shows. Just not stoked on properly announcing and promoting them. So… Carnation dudes, if you guys need a hard-workin' publicist, give Bloggins a ring here. His shit is for hire.
Anyway, if you read the article linked above, The Lounge is quite small, so it's best show up as early as possible to experience The For Carnation at the most intimate venue you're likely to  see 'em at.
The For Carnation (an evening with)
Sunday, December 6
The Lounge
942 E. Madison (corner of Chestnut + Wenzel in Butchertown – map that shizz)
10 p.m. / $7
21+ (probably)